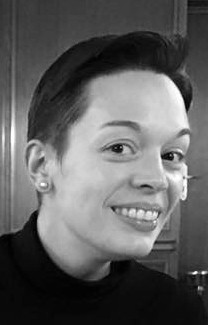 Hey there, I'm Christina!
I am a resourceful, organized, dedicated, detail oriented, personable and performance driven designer who can multi-task with ease and works well independently or in a "teamwork makes the dream work" atmosphere. My goal is to provide design work in a position that challenges me, helps me to grow, and allows me to utilize my skills in order to positively influence and support the customer and my team, and to assist in achieving the goals of the company. I have a passion not only for graphic design but for excellent customer service, and client support is my number one priority.
I offer a range of different design services including logos and brand identity, photo manipulation, package design, varied print collateral design, and technical design such as production art prep and PDF editing.
I'm a huge dork with a healthy interest in the world and how things work. I hail from and reside in North Eastern Pennsylvania. I'm a music lover, decent cook, underrated vehicular vocalist, and science fiction fan.
If you are pleased with what you see, contact me and together we'll create something awesome!
Thanks for stopping by!
Contact: kutchchristina@gmaildotcom